As one of the most beautiful parts of Los Angeles County,
Malibu
is an incredibly unique area with equal parts grounded demeanor and high-end luxury living. While the Malibu real estate market boasts some of the most impressive coastal mansions in the world, it's the active lifestyle the area encourages that makes it truly priceless.
Here are 10 of the most amazing things to do in Malibu – straight from one of the most well-connected and cultured
realty teams
on the entire Pacific Coast.
1. Catch the waves at Zuma Beach
No trip to Malibu would be complete without a visit to
Zuma Beach
. The four-mile expanse of well-kept beach sands is renowned for its incredible surf and clean waters. You'll be well protected with the 14 lifeguard towers lining the way (and if rip currents are something you aren't familiar with, be sure to ask the guards on duty at towers 8 and 9). That's nothing to deter the professionals, though – if you time it right, you can catch one of Zuma's world-class surfing contests. Kitesurfing is also popular here due to the north end's consistent winds.
2. Watch the whales and go for a swim at Point Dume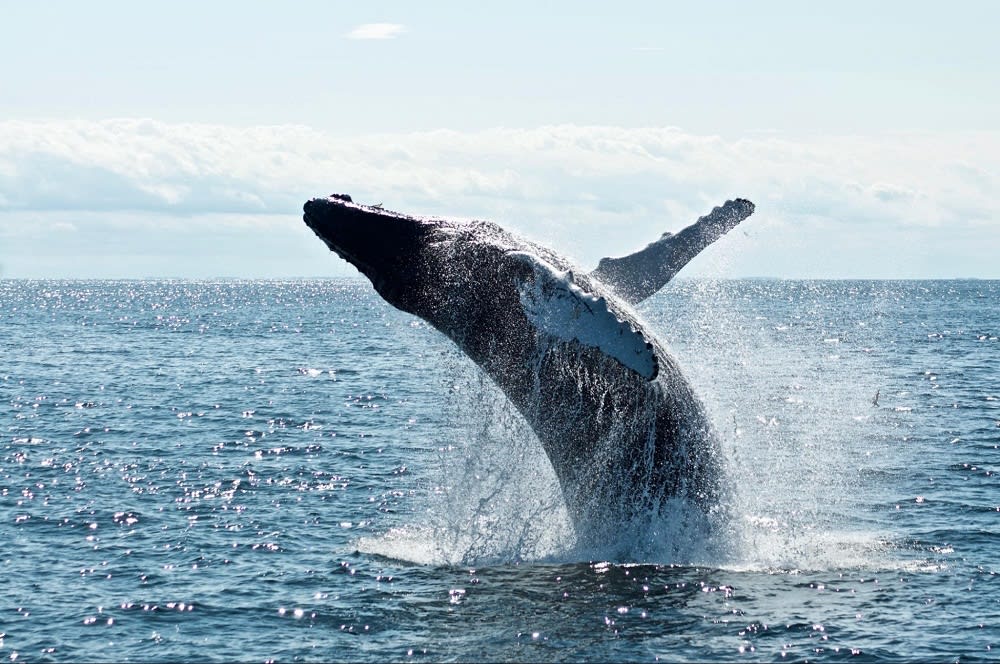 Photo courtesy of Unsplash
To the south of Zuma Beach is
Point Dume
, a jutting bluff where whale watchers look out for a glimpse of the area's gray whale population during their winter and spring migration. The waters and tide pools are perfect for swimming and scuba diving, and the rocky coves make for a fun afternoon of ocean-side exploration. Dume also offers a short and easy hike to two beaches that create a pleasant balance between popular and secluded (Big Dume Beach and Dume Cove Beach, respectively).
3. Surf and turf at Leo Carrillo State Park

With its combination of swimming beaches and backcountry hiking, Leo Carrillo is an outdoor getaway. The huge sycamore trees provide ample shade for adventurers looking to overnight it at the campgrounds (glampers welcome! – electrical hookups included).
If you visit Leo Carrillo Park, you'll get more out of the experience the longer you stay. The area is incredibly
picturesque
and makes for near-endless exploration – and rocky outcroppings into the waters provide the perfect place to sit as you watch the most incredible ocean sunsets imaginable before turning in for a night under the stars.
4. Travel through time at Getty Villa Museum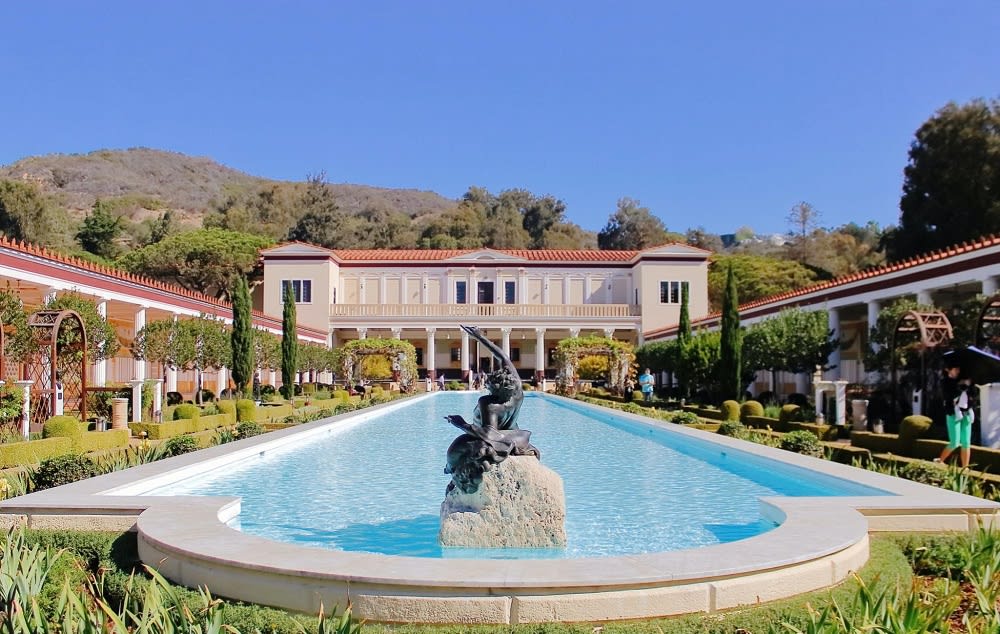 Photo courtesy of Unsplash
Return from your outdoor adventures back into high civilization – or at least, a recreation of one.
Getty Villa
, an ancient Roman throwback, is a reimagined rendition of a 2,000-year-old Roman villa, complete with Greco-Roman artifacts and antiques collected by oil magnate, J. Paul Getty.
The museum hosts exhibits of other ancient art styles and cultural exhibitions, and the site itself underwent major renovations in the early 2000s, making the museum itself truly one of the most striking works of art.

Be sure not to rush through the gardens on the way in and out – the impressive promenade does much to set the mood as you transport yourself back and forward through time, pondering life as it may have been in ancient times.
5. Seek thrills at Carbon Beach

Afraid of heights? You just might get over it when you see how much fun you can have under the guidance of the competent tandem paragliding instructors at Carbon Beach. There, you'll be able to gaze out across the horizon with a new perspective – or look down (if you're feeling brave) at some of the highest-priced beach-side real estate in Southern California.

Nicknamed "Billionaire's Beach," Carbon Beach has three access points that give the locals a slice of paradise while still preserving the luxury Malibu real estate market that marks the Eastern Malibu neighborhood. It may even be the most expensive 1.5-mile strip of beach in the world.
6. Revel in the waves with Malibu Coastal Adventures

As impressive as the beach-side estates are, nothing compares to the majesty of ocean life in its natural element. Enter Malibu Coastal Adventures – your one-stop shop for all things ocean adventure-related. Travel far from shore with their island hopping excursions in search of whales and dolphins in their natural habitat, and enjoy the antics of the sea lions sunbathing on Santa Cruz Island.
Once off the boat, grab a paddleboard to explore shoreline sea caves, and go snorkeling in a bona fide underwater forest you have to see to believe. If you want to stay closer to shore, don't worry –
Malibu Coastal Adventures
also provides expert coaching in paddleboarding, surfing, and kitesurfing. The founder and head instructor has a passion for ocean sports and exploration that is truly inspiring.
7. Explore the depths with beginner scuba diving lessons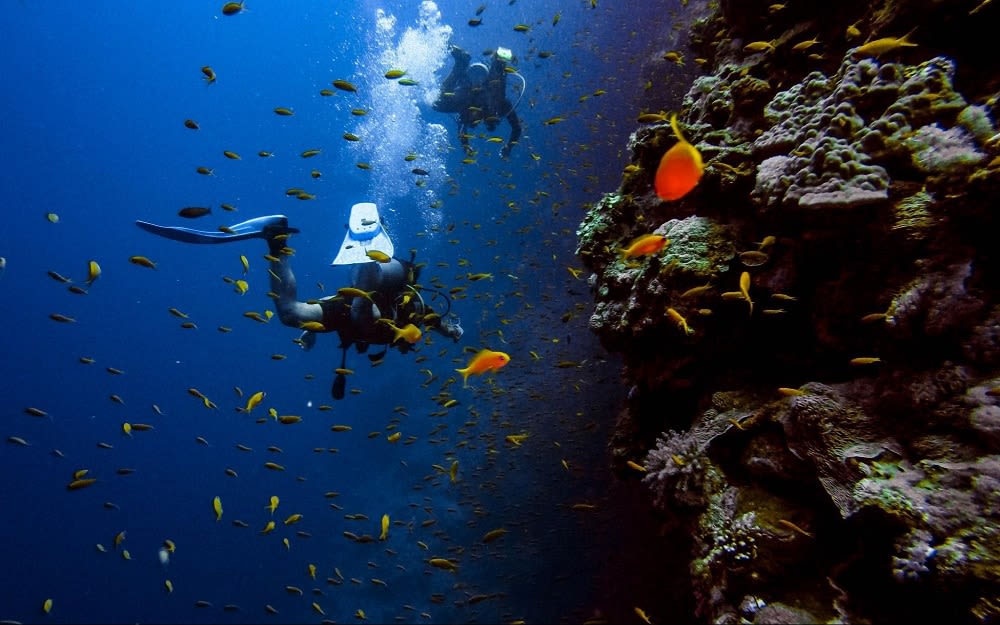 Photo courtesy of Unsplash

Those ocean forests are just the beginning. The coral reefs and kelp forests are surprisingly easy to get to, especially if you have a guide who knows where to look. In particular, look for the area between Corral Beach and Paradise Cove referred to as "the Slot" for some of the most scenic underwater areas – just be sure to watch for rocks.

The low coastal reefs may not even be too deep, but staying underwater for extended periods of time allows you to become fully acquainted with the otherworldly habitat in a way you never would have imagined until you try it.
8. Reveal the hidden peace of Escondido Beach

If you'd rather admire the ocean from the other side of the surface, you can still sate that impulse to explore from land. Many have heard of Escondido Beach, but it's not until they try to find it that they realize how secluded it is (the word is Spanish for "hidden"). That's perfectly fine for some, and the hard-to-access beach rewards those who persevere with gorgeous white sands lining a long and peaceful bluff-side walk.

You can also just sit and relax as you watch the kayakers take advantage of the serene low-wave conditions. At high tide, the sands become almost totally covered, but you should be able to find a path back even if you've stayed out well past that point. Be on the lookout for some of the more interesting and stylish beachside villas, of which Escondido Beach has about two dozen.
9. Do it all at Point Mugu
Point Mugu
is another natural getaway with almost unlimited opportunities for outdoor adventuring. The 15,000-acre oceanside wilderness is arguably the most scenic part of the Santa Monica Mountains, hosting a huge variety of natural amenities that make visitors never want to leave.

Enjoy any of Point Mugu's popular attractions and activities, such as:


La Jolla Canyon
Sycamore Cove Beach
The highly photogenic Mugu Rock
The Boney Mountains, a popular bouldering spot
If you opt for a Point Mugu camping trip, you can even arrange to
have a trailer delivered
to the campsite for you when you arrive. Sightseers will enjoy taking the Sycamore Canyon Trail to an impressive vantage point where you can take in the mesmerizing ocean waters from above.
If you make your way to nearby Circle X Ranch, the moderate Grotto Trail is well worth exploring. From there, keep your eyes peeled for the point at which the trailside creek starts to curve into a fascinating collection of caves. For a greater challenge, you can also tackle some of the steeper Circle X trails all the way up to Sandstone Peak, which is the highest point in the Santa Monica Mountains.

All in all, Point Mugu is truly impressive – if you liked Leo Carrillo, you'll love Point Mugu.
10. After the sun goes down…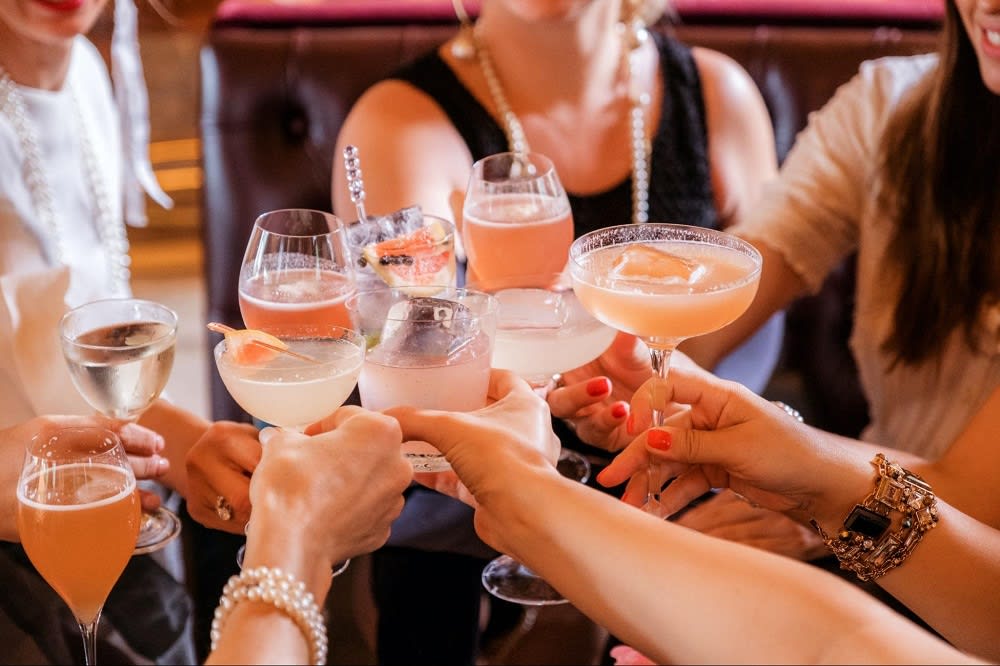 Photo courtesy of Unsplash
Once you've had your fill of the salty ocean air and the sand in your trunks, congratulate yourself on a day well spent – with an even better night! With a touch of class and the most tasteful party scene in L.A.,
Malibu's nightlife
is as thrilling as its oceanside adventures. Enjoy a night of dancing and exotic drinks on the coast with almost
countless events
to choose from.
If you'd prefer to hang back and have a deluxe meal with cocktails amongst your closest confidants, there's also no shortage of
fine-dining
and lounge options, ready to turn your night into an experience to remember. From speakeasy-themed bars to art galleries and cabaret clubs, you're certain to find your crowd in Malibu.
Live in Malibu
If you're seeking a change as unceasing as the Southern Californian waves, you owe it to yourself to look into
Malibu luxury homes
. To bring the incredible beachy lifestyle into reality, contact
Lee LaPlante
today. Specializing in gorgeous properties in Topanga, Malibu, Pacific Palisades, and more, Lee is one of the top 3% of realtors worldwide in the brokerage. Let Lee be your guide to the seaside paradise of Malibu real estate.

*Header photo courtesy of Unsplash