When people think of
Malibu
, California, they typically imagine the fabulous version of the city that they see in countless TV shows and movies. While this image might seem too good to be true, we promise you that it is just as beautiful as it seems. Malibu has countless things to do, amenities, and great options for growing families and young professionals. With amazing weather and stunning coastal scenery, it's a spot right out of the magazines. So, if you're considering moving to Malibu, you might want to add these to your "pros" list.
1. Great schools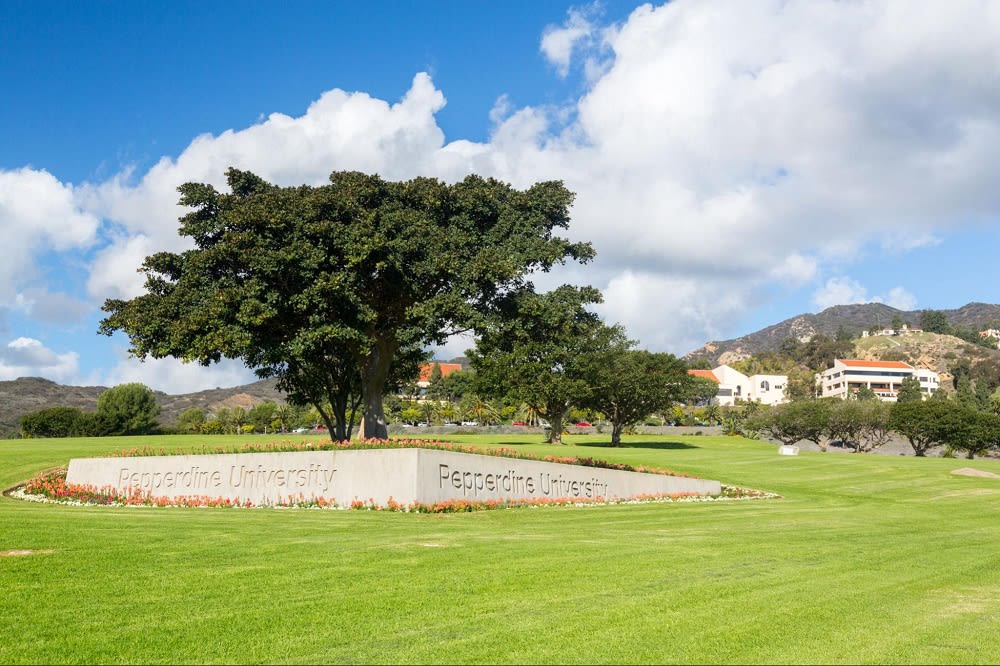 Photo courtesy of Pexels
Malibu schools are considered some of the best in the country
, and this is one of the top reasons why families with young children consider moving to Malibu. Both public and private schools are focused on turning students into educated and well-rounded citizens. In Malibu, there are a variety of choices for education, from newly rebuilt public-school campuses to excellent pre-schools, catholic and private school options, plus smaller sized classrooms with special education opportunities. You will have your pick of where you enroll your children. Not only will your children have options for primary and secondary school, including
Malibu High School
, but there are also great higher education options. Notably, Malibu is home to
Pepperdine University
. This university is not only a great local option for students that want to maintain close to home, but it has also consistently ranked within the
top 50 universities
in the United States.
2. Fantastic restaurants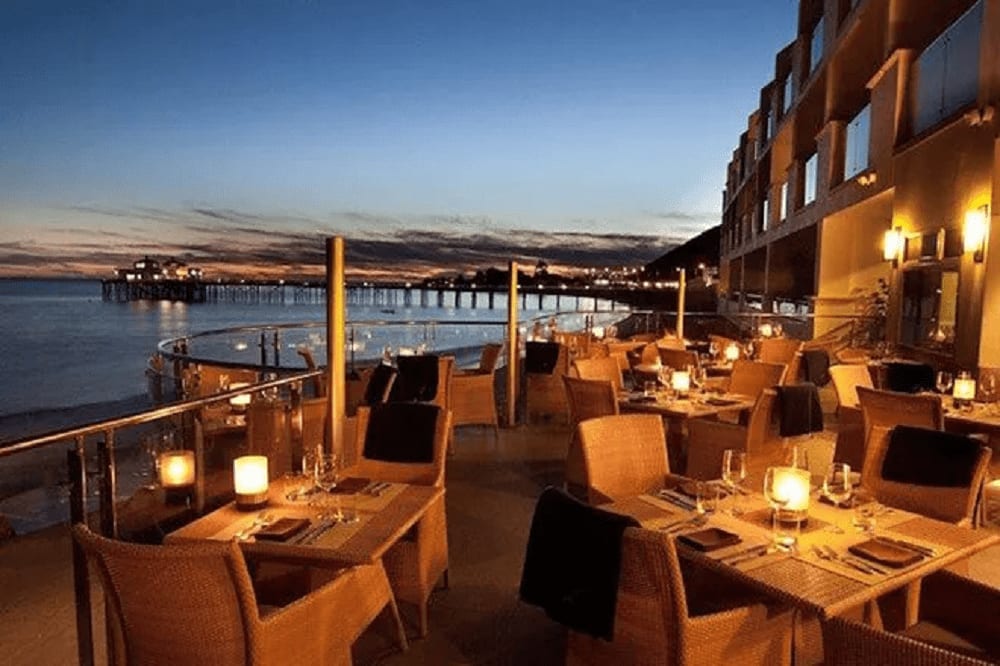 There is nothing better than having your pick of several amazing restaurants all within miles of your home. Here are some of our top spots for food lovers.
Nobu is a household name for a reason — the food is absolutely delectable. This restaurant has continually ranked as one of Los Angeles's
best restaurants
for years. When you settle into your new Malibu property, we recommend that you immediately book a reservation at Nobu and try their exciting omakase tasting experience.

The Malibu Farm restaurant is perfect for people that enjoy eating farm-to-table. Malibu Farm has an extensive menu that is made out of all locally-sourced ingredients that make up some delicious dishes. Our favorites are the soy ginger hanger steak and fish tacos (you won't want to miss out on these). Not only is the food delicious, but you will also enjoy a perfect view of the pier as you eat.

If you love classic Italian cuisine as much as we do, we recommend you head over to Tramonto Bistro. This hidden gem is a favorite amongst locals who value excellent service and a great hearty meal. Pair one of the great bottles of wine offered with their gnocchi or risotto.

This unique restaurant in the heart of the beach community brings a bit of Cuban and Caribbean flair. Try the grilled organic vegetable salad, seared salmon, Malibu-style fish tacos with Mahi Mahi, the Habana Burrito, or a salmon burger.

Tra Di Noi is the to-go spot for Italian dishes, especially if you're on the lookout for some great pasta. The classic Tonnarelli Al Filetto Di Pomodoro, with homemade spaghetti, olive oil, and basil, is an excellent choice. Another great menu option is the Spaghetti Della Nonna with spaghetti noodles, parmesan, and bacon toppings. Their menu also has an incredible assortment of salads.

If it's seafood you're after, look no further than Broad Street Oyster Co. With its excellent selections of sea-inspired meals, like the Seafood Tower, fried oysters, and stone crab claws, this is a spot you don't want to miss.

Taverna Tony is a great choice for exquisite Greek cuisine. Their menu features fresh salads, soups, traditional delicacies like moussaka, fresh seafood options, pasta, grilled lamb and chicken, and more. Plus, don't forget the freshly baked pita bread!

Lucky's specializes in steaks, seafood, and stellar service. Start with an iceberg lettuce wedge or "Lucky chili," then order the spicy fried chicken sandwich or steak tacos. Lucky's also offers an excellent selection of wine and cocktails.

Since 2011, Kristy's has been providing hungry Malibu residents with a great spot to enjoy the sunset over Zuma Beach and some fantastic food. Their menu offers an array of exceptional options like Mediterranean salad, spicy chicken sausage flatbread, pasta primavera, pan-seared scallops, and so much more.

If you're hoping to enjoy a meal with the stunning backdrop of the Pacific Ocean in the distance, head to Geoffrey's for a dining experience you won't soon forget. Plus, with an exciting menu of excellent options, like steamed Maine lobster, spicy fried oysters, and herb-crusted salmon, this is a one-stop spot for elegant dining.
3. The wine scene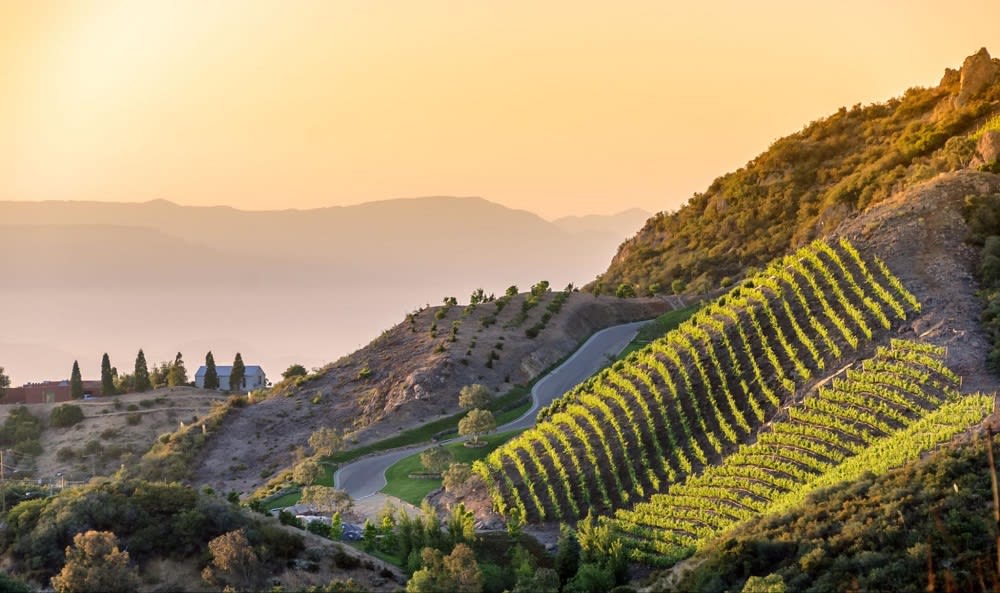 Photo courtesy of Shutterstock
Do you fancy yourself as a wine lover or perhaps even a wine connoisseur? If so, you will adore the wine scene in Malibu. The city boasts several
amazing wineries
, which all produce delicious wine due to Malibu's transformative soil. Next time you want a drink, you have to head over to
Cornell Winery
. This winery is a historical tasting location that has tons of wine choices to choose from. It is also a great place to host events, such as birthday celebrations or weddings.
4. The arts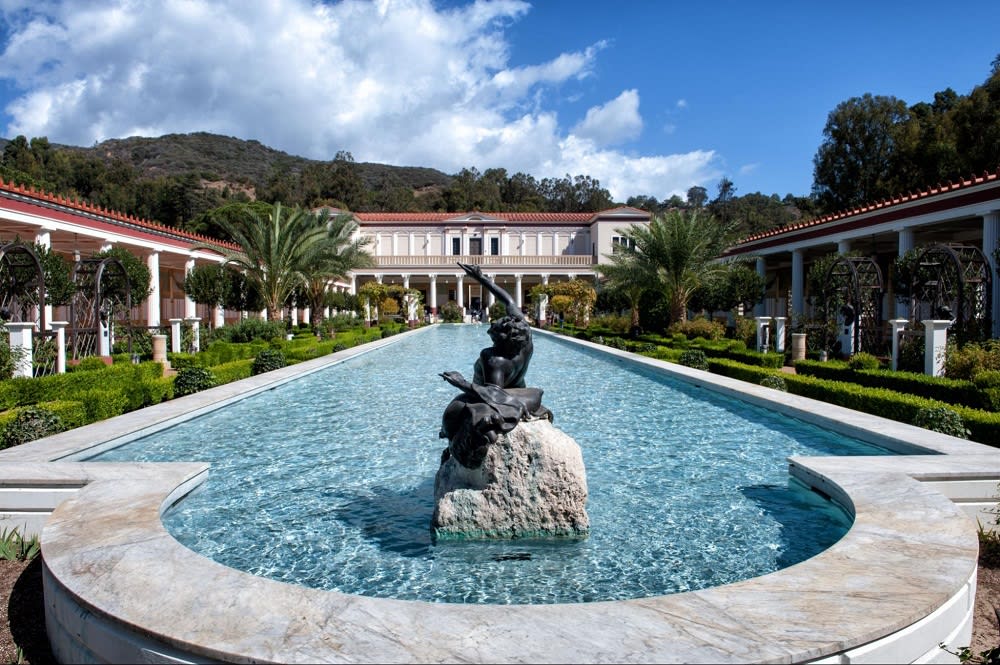 Photo courtesy of Shutterstock
5. Surf's up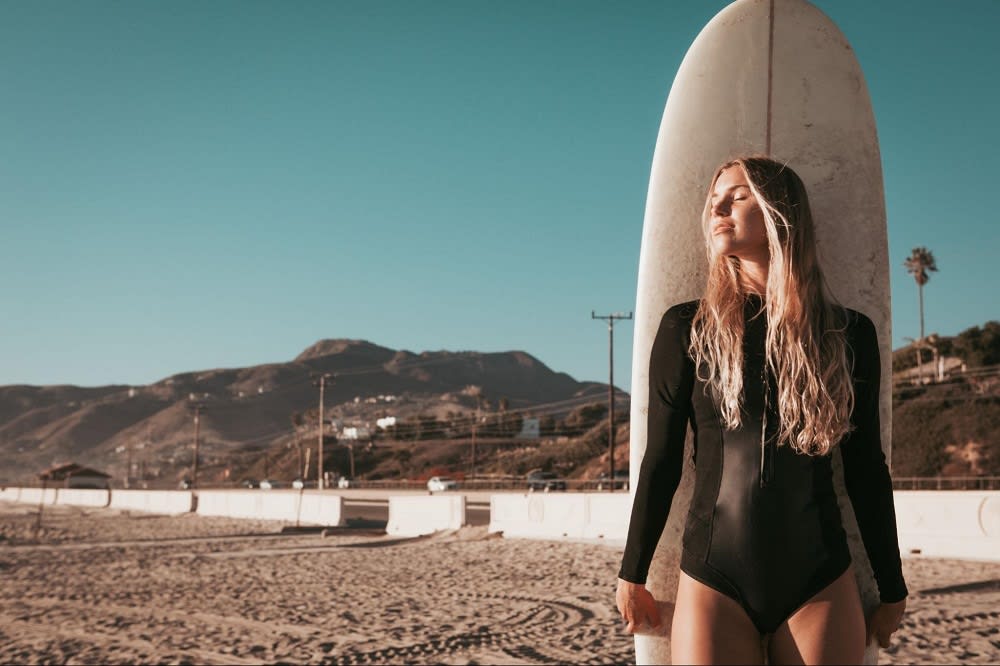 Photo courtesy of Shutterstock

Have you always imagined yourself as being a tan and toned surfer? Malibu's beaches are the perfect place to live out this fantasy. The city's surf scene is one of the largest in the United States. Surfers galore can be seen out on the waves starting in the early morning hours.
6. Beaches
The city's popular surfing scene is all thanks to the beautiful beaches that run along the coast. Malibu is known for its beaches, which are frequently used as the backdrop for movies. Malibu has almost two dozen beaches within its city limits, so there are plenty of opportunities for fun under the sunny skies. When you finally make your move, grab your bathing suit and head over to
Malibu Lagoon State Beach
or Zuma Beach to soak up some sun.
7. Unbeatable weather

Why waste your time living in a cold and depressing environment when you can soak up some vitamin D after moving to Malibu? Even the winter months here are known to be just as sunny as the summer. In fact, Malibu boasts an average temp of 75 degrees Fahrenheit year-round, with only about 30 days of rain. Hello, paradise and goodbye, winter coats!
8. Hiking trails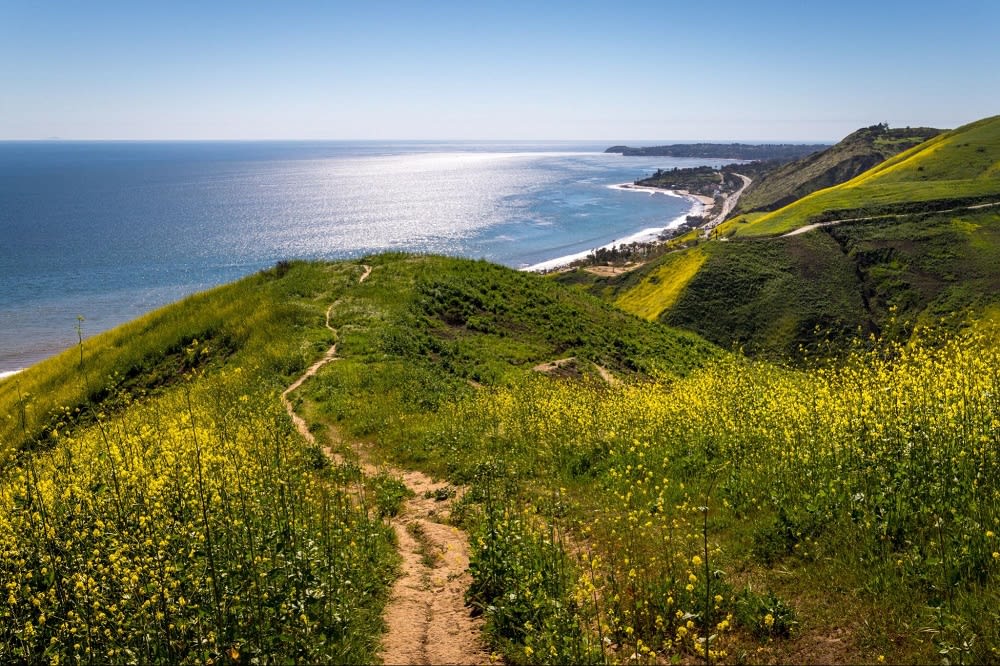 Photo courtesy of Unsplash
Now that you live in a state with some of the best weather in the world, you must take advantage of it! The locals of Malibu are known for being fit and outdoorsy for a reason — the hiking trails are picturesque. Malibu is home to
several hiking trails
that will challenge even some of the most veteran hikers. Our favorite place to hike is
Tuna Canyon Park
; these hiking trails overlook the Pacific Coast Highway and possess some beautiful flora.
9. World-class shopping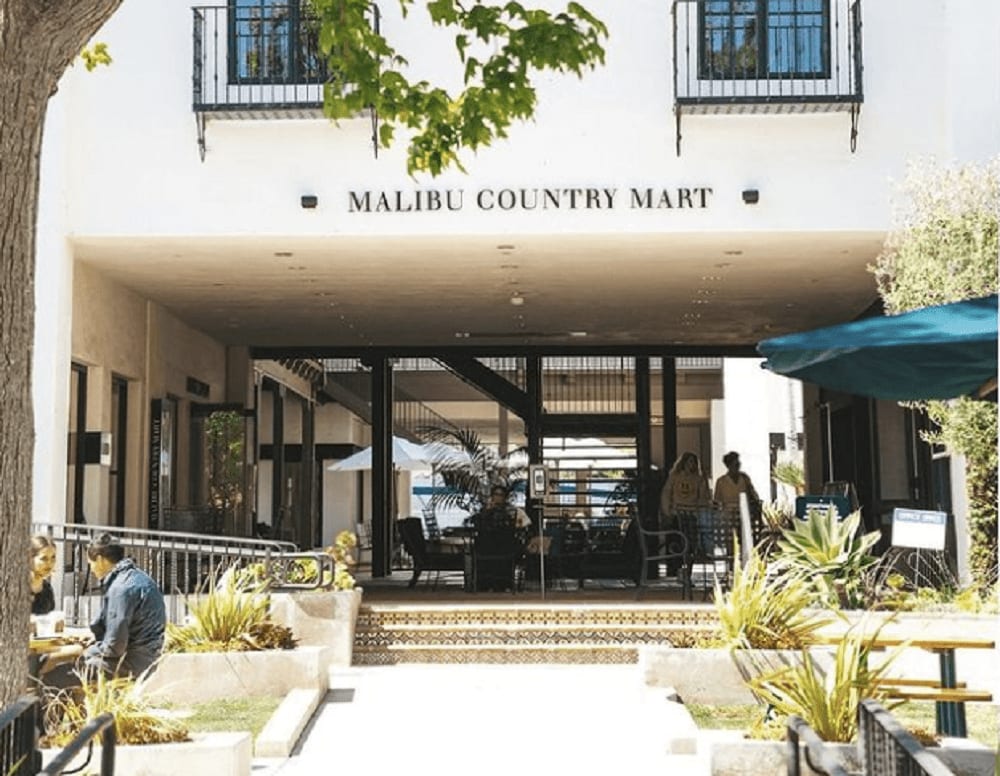 Photo courtesy of Malibu Country Mart
10. The incomparable investment in Malibu Real Estate
With stunning views and a coveted lifestyle, Malibu real estate offers a refined luxury to home buyers. Explore current
Malibu homes for sale
and join our spectacular community.
Interested in the Malibu real estate market?
Does Malibu sound like the place for you? If the answer is a resounding "yes," then reach out to
Lee LaPlante
for trusted guidance along the way. Lee is an expert on the luxury real estate scene in the Malibu area, from gorgeous waterfront properties to sprawling mansions in the mountains. When you're ready to find your next dream home, go with a pro. Lee is ranked among the top luxury realtors in the world, with 25 years of experience selling and leasing high-end luxury homes in the Malibu area

*Header photo courtesy of Shutterstock